Introduction:
Hey there, I'm Kronos1000 (Yeah you knew that) and I'm a Mapper/Modder for Heroes V I don't release much Mods I don't like small ones I prefer big Mods. But that's not important this project is named Tales of Karador, if you want to help me you can do a request. All suggestions are welcome. This is a project that started on HC and now I'm spreading it!
Features:
~2 Campaigns = 10 new maps all are scripted!
~2 New Heroes, Karador (Wizard) and Crage (Warlock)
~A subfaction with 21 new creatures called Nexus
~2 New Neutral Creatures, Celestial Dragon and Cerulean Firebird
~For the new creature and the new heroes new textures of course :grin:
~New dialog scenes
~A new exe file
~See ne
Storyline:
The story is about a Wizard called Karador, he witnessed the horrors of battle during his childhood. He has an obsession to end war, so he starts looking for a method. He thinks of freeing a Creature called the Ancient One this is an unknown Creature sealed away insde the Beginning Dimension because he was feared by the Dragon Gods. Karador will try to break three Seals that keep the Portal to the Beginning Dimension locked, once he freed the Ancient One his vision can come true, but he'll find other Factions trying to stop him at all cost, including Crage the current king of Ygg-Chall
Nexus Lineup:
Troglodyte
1ATT
1def
1-1 dmg
8 initiative
6 speed
5 HP
Living creature, Immune to blindness,
Base growth? 17?
Infernal troglodyte
T1 upgrade
2 attack
0 defense
1-3 dmg
9 initiative
6 speed
4HP
Demonic, Immune to blindness, bash
abberant scourge
T1 Alt upgrade
1 attack
2 defense
1-2 damage
8 initiative
5 speed
7 HP
Living creature, Immune to blindness
Beholder
T2
4 att
2 defense
2-3 dmg
9 initiative
3 speed
7 HP
Base growth 11?
Living Creature, Shooter, Evil Eye
Eye tyrant
T2 Up
6 attack
1 defense
3-4 damage
9 initiative
3 speed
10 HP
Living Creature, Shooter, Evil Eye, No Range Penalty.
Gazer
T2 alt up
5 attack
3 defense
2-5 damage
11 initiative
3 speed
9 health
Living Creature, Shooter, Evil Eye, Death Cloud
Astral Sorceress
T3
7 attack
2 defense
1-6 dmg
8 ini
3 speed
17 HP
Suggested base growth 8?
Temporal Sorceress
T3 up
4 attack
4 defense
5-6 damage
8 ini
3 speed
19 HP
Planar Sorceress
2 attack
4 defense
6-7 damage
7 ini
3 speed
21 HP
Xepedon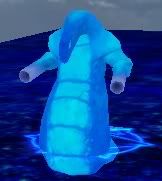 T4
8 attack
10 defense
6-8 damage
11 ini
6 speed
22 HP
Base growth 7?
Living Creature, Shooter
Xepedon Vanguard
T4 UP
8 attack
14 defense
5-9 damage
11 initiative
6 speed
29 HP
Living Creature, Shooter, Armoured
T4 Alt up
Azmedon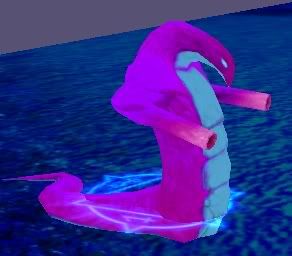 12 attack
9 defense
6-10 damage
13 iniative
8 speed
23 HP
Living Creature, Shooter, either Venom or Acid Blood
(acid sounds better if the creature is a fire elemental model)
Argus
T5
11 attack
11 defense
8-14
13 ini
5 speed
45 HP
Base growth 4
Living Creature, Large Creature, Evil Eye
Argus Panoptes
T5 Up
15 attack
15 defense
10-18 damage
13 ini
4 speed
60 HP
Living Creature, Large Creature, Evil Eye, Death Stare
Speculan
T5 alt up
16 attack
9 defense
12-19damage
15 ini
6 speed
50 HP
Living Creatue, Large Creature, Evil Eye, Sorrow Strike
Omniscient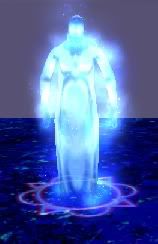 T6
20 attack
18 defense
15-18 damage
8 ini
7 speed
100 HP
Elemental, Caster Cursing Attack
base growth 2
Dream Weaver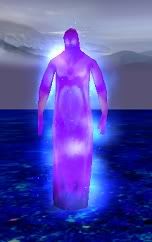 T6up
25 attack
22 defense
18-18damage
10 ini
8 speed
130 HP
Elemental, Caster (Even better Spells at higher Level) Hexing Attack
Mana Shaper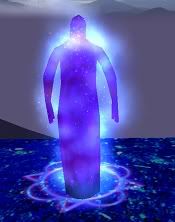 T6 alt up
24 attack
19 defense
14-22 damage
9 ini
7 speed
90HP
Elemental, Caster (Pretty bad Spells) Cursing Attack, Incorporeal, Sleep Strike
Flying Saucer
27 attack
29 defense
47-56 damage
11 initiative
7 speed
185 HP
Huge creature, Flyer .armored
Void Shuttle
35 attack
29 defense
50-67 damage
12 initiative
8 speed
185 health
Huge creature, Flyer, armored,invisibility
Enigma Craft
29 attack
38 defense
50-57 attack
11 initiative
7 speed
210 health
First campaign description:
Map 1 The Vision: Karador begins his quest on Moon Island, an island that is a part of the Silver Cities, he wants to draw more followers to his mission he promises that everyone that helps him will be spared after he "cleans" the world.
A pretty easy map with some side quests, but it's mainly to get followers everyone who doesn't want to join him must be defeated.
Map 2 The Seals: According to Karador's clues there was a mighty creature in the past that could control space he was so dangerous that the Dragon Gods sealed him in the Beginning Dimension, to free him he needs to unlock the three ancient Seals and his clues tell him that the first one is in the valley of Heresh, but on his way he finds a Necromancer base he has to cross first before finding the hidden seal.
A though map (Not really hard) you need to find the key to unlock the seal and the seal itself and you'll need to battle Necromancers who don't want you to be here.
Map 3 The Majestic City: Karador's clues lead him to the Unicorn Empire which Karador hates because of the war that was going on there! But Zehir has heard of Karador's mission he joined forces with the Knights and locked the key in Talonguard which need to be conquered first before finding the next seal!
A hard map with many unexpected fights you'll need to push your way through many border guards and Garrisons while your opponents can reach you with Portals. Conquer Talonguard and then you need to find the Seal, be prepared because the Seal is hidden well
Map 4 The Portal: The seals are almost unlocked only one left! The last one is in Ygg-Chall when this is over Karador must set his sights to the Beginning Dimension where the Ancient one is locked away, but Karador gets help from King Findan who wants to end the wars just like Karador. Meanwhile the King of the Dark Elves Crage appears he is allinged with Duncan of the Unicorn Empire and will try to stop Karador.
The key and the seal are not very hard to find in this map, but the dimension is the problem once you unlock this seal a portal apears in Konos, the Maze of Shadows you must push your way in and through only Karador can use this portal once entered you win the map!
Map 5 The Ancient One: Victory is near! The Beginning Dimension is a big place where the Ancient One is hidden, but if anyone can do it it's Karador. But soon Karador finds out that he is not alone here there are invaders from another Dimension who dwell here and want to banish Karador
A very hard Map Karador will travel through blue planes where he has to fighs hordes of Creatures and the Invaders, but in the end he'll find the Ancient One.
Second campaign:
Map 1 The Rebelion: With the Dark Elves driven away from their homelands, King Crage now leads them and he'll try to libberate all Dark Elven Cities. He has to recapture all cities captured by Karador, before he returns with the Ancient One.
A hard, unbalanced map where you start with one Town and Karador with 6. The first ones are easy to catch, but it gets thougher after each capture once you capture them Karador returns with his creature!
Map 2 The Meteor: Crage is furious, if Karador wishes to end all the wars how can he conquer his lands? So he has to stop Karador, wich has the Elves on his side. He follows them to the Unicorn Empire wich has been destroyed by a large meteor of the Ancient One. Karador cursed the remaining cities as his palaces. Crage needs to find King Duncan to know exactly what happened. Of course Crage needs to learn the weakness of his enemies he needs to pulverise!
All right another hard map most of the Unicorn Empire is flooded and the remaining land is Lava terrain with some Academy towns on it. This map is extremely hard because of all of the patrols of Karador. Duncan is hidden underground in an old Haven base once you find him you'll learn that Karador is still here and that he sees you as a threath, but his Dragon is way too strong to confront so you'll need to do something else.
It's top secret from now
Characters:
Karador
Though a good man the reason he is not accepted in the Circle is because of his lack of patience he always says: Let's get going to end conversations he does not want to have.
Crage
Crage a major member of the Dark Elf Nightshard Clan and the protector of the Maze of Shadows, he has recently been crowned King of all Dark Elves and he wishes to stop Karador at all costs
The Ancient One

The creature that created Space it was so dangerous that the Dragon Gods sealed him away inside the Beginning Dimension.
Requests:
I'm looking for some voice actors for my cutscenes if anyone wants to help I'd really appriciate it.
Roles:
Major:
Karador - Reserved for EliteKill (Hasn't sent voices yet)
Crage - Reserved for TrikingManiak (Hasn't sent voices yet)
Djinn (Karador's assistent) - Guarder (All voices sent great jod :good: )
Minor:
Findan (Actually half major) - Was supposed to be Tenaka, but I haven´t heard anything from him
Razzak -
A Demon Lord -
Demon Sovereign - Antipaladin (All voices sent as well great job :good: )
Celestial Dragon - Daystar
Cerulean Firebird -
Some cutscene creatures (Maybe two different voices) -
Duncan -
Zehir -
Progress:
Map 1 Done
Map 2 Done
Map 3 Done
Map 4 in progress by Dystar
Mapping Map 5 while I'm inserting the new Creatures of the Nexus.
Map 7 in progress by Lord_Evil
Map 8 in progress by Moonlith
Beta:
I'll be selecing Beta testers once I finish the first Campaign.
All right I'll tell you my Beta strategy. Once I finish the first Campaign I'll release Beta 1 to testers. After the second Campaign I'll release Beta 2 to the same testers, once I have recieved all their Bugs I'll post the public Beta: Beta 3 this one is really close to the Final Version only not all the Voices have been done, once I have recieved all the voices it's time for the Final Version.
There is a preview avalible, please note that it's a preview and a lot can be changed when the final version is there.
Map 1 Preview
Thir requires you to have TotE!