(WIP means Work In Progress)
I'm so used to these texture replacers in Morrowind, and when I saw how blurry many of the textures are in Heroes 5, I decided to make a texture replacer mod.
I'm starting with the dirt and swamp water textures. Some are completely new, and others are the game textures tweaked and sharpened by me. All of the textures are saved in the way Nival did, and have the same file size, so other than extra room taken in your data files, there should be no effect on game performance.
Here's some pics of the dirt replacer textures ingame: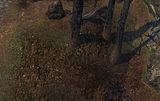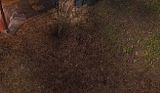 And here's the grassy swamp water texture ingame. It looks cool, but it can be a bit unsettling seeing the grass swaying and swirling in the water, so I will have a version without the swamp water texture as well.